RTD Assemblies with Connection Heads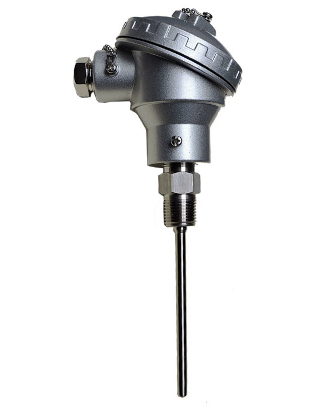 These RTD assemblies are terminated with a connection head with terminal block. The head provides mechanical and environmental protection for the electrical connection. Intempco Hockey Puck style transmitters with 4-20mA or Voltage Outputs can also be mounted inside the enclosures.
The process connection on these assemblies can be supplied for direct mounting into a process, or spring loaded for mating with thermowells and protection tubes.
New Best-Sellers
We currently have many items in stock and it is to your advantage to order these when you can benefit from reduced costs and faster shipping. To make it easier for you, we have created a simplified product configuration wizard to easily order our standard items.
R50A

Direct immersion RTD assembly with connection head

Simplified version of the R50
Cost-effective build
Industry standard model with 1/4" probe and 1/2" fitting

R55A

Spring loaded RTD/Thermowell assembly with connection head

Simplified version of the R55
Cost-effective build
Pre-assembled with thermowell
Industrial Usage




Sanitary Usage