Thursday, 06 October 2016
Intempco's MIST : Big Idea, Small Design
The MIST™ Microprocessor Integrated Sensor Transmitter is a staple product at Intempco. Discover how this innovative sensor came to be after years of R&D efforts.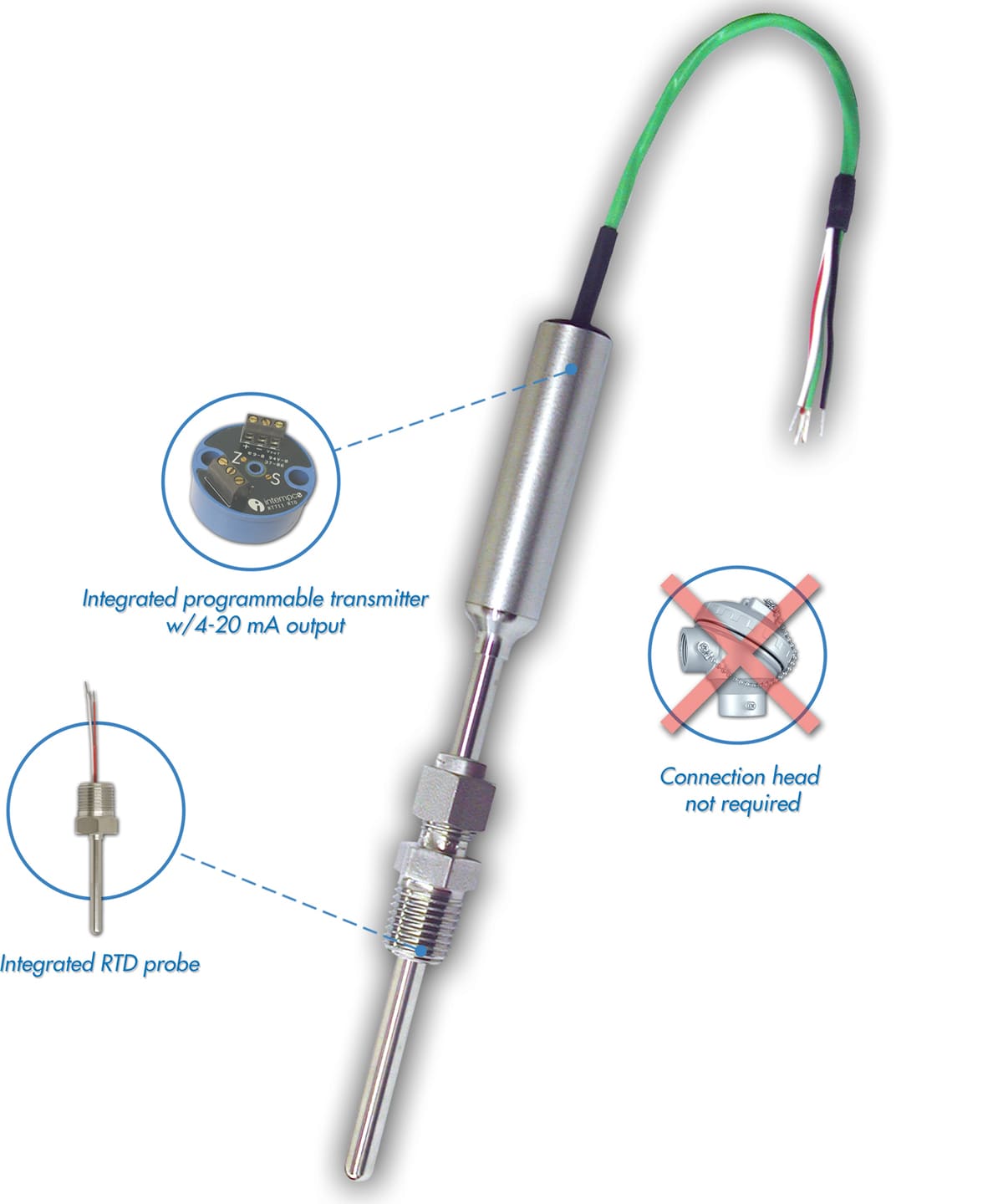 A little history
In 2001, a temperature transmitter with a miniature packaging and an integrated design arrived on the market. Although quite accurate, the transmitter was non-scalable, non-programmable and impossible to calibrate, which made it a poor performance instrument.
Despite its flaws, Intempco saw the potential of this type of compact design and how it could be useful in a variety of industries. It was enough to inspire us to start working on a prototype that would later become the MIST, the Microprocessor Integrated Sensor Transmitter .
Our objective was to create a transmitter with an integrated electronic circuit and microprocessor that could be re-calibrated and re-scaled over its entire range of operation. We wanted it to be small and easy to install, but also robust and long lasting.
This proved to be an ambitious project that we were able to complete with great success. Eight years of R&D led us to finally obtaining a patent for the MIST in 2010.
The first markets to be attracted to this type of product were the food and pharmaceutical industries. Today, the MIST has been adopted for temperature measurement in a wide range of industries including refineries as well as chemical and petrochemical plants. Industrial companies and OEMs across Canada and the United States also recognize the added value of this type of solution.
The final product
The end result of our R&D efforts was a transmitter that is hermetically sealed in a stainless steel housing less than 2.5 inches long. Its extremely small size makes the MIST ideal for any application where limited space does not allow the use of a connection head, such as compressors, generators, chillers, engines and other general industrial applications. Also, the MIST combines the stability and accuracy of an RTD element with the benefits of an integral 4 to 20mA signal-conditioning device.
What makes this product so innovative, is that it can be re-calibrated and re-scaled over its entire range of operation via the optional digital communication link and the accompanying user-friendly MIST software, thus dispensing with costly factory re-calibration.
Our tests also revealed that the MIST was far more accurate than the conventional sensor and transmitter combinations because it comes factory calibrated to a customer specified temperature range. Its accuracy is stable over its entire measuring scale, which is well above industry standards (-200 to 600 ̊C). With the optional Communication Kit, accuracy can be greatly increased by performing one-point or two-point calibration using known temperature standards.
The MIST Series is the result of years and years of R&D, design, legal work and so on. The driving force behind all of our efforts in creating the MIST was to design a sturdy and highly accurate temperature transmitter that offered the best solution to our customers who needed a small packaging.
To find out more about the MIST Series and other temperature measurement solutions, visit our Products section.